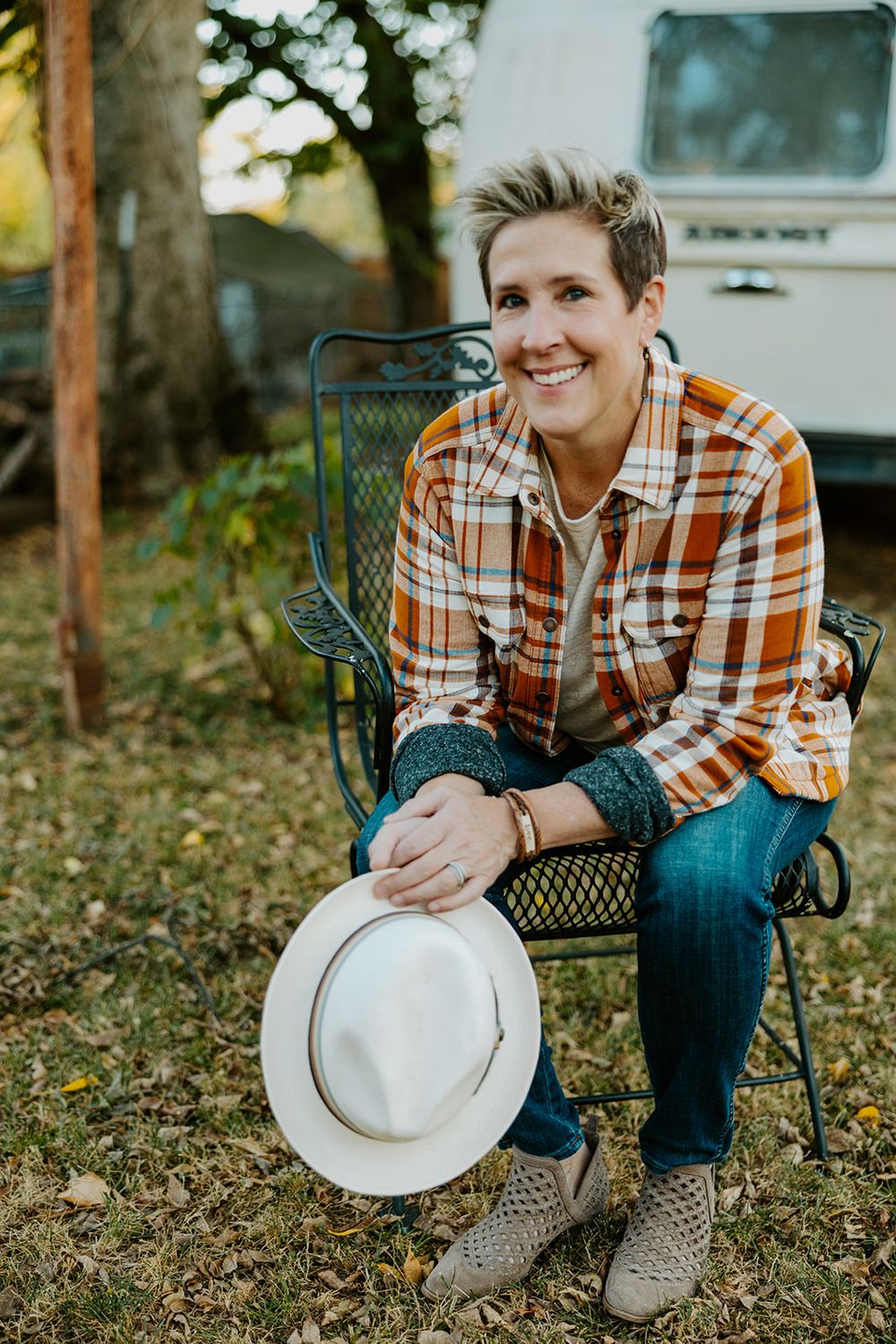 "Lyn is a must-see, can't-forget musician with limitless possibilities."
Singer/songwriter and instrumentalist Lyn Koonce mixes the sounds of folk and pop, with a hint of blues, to make music you'll remember. With her guitar or piano as a backdrop, her voice is both powerful and comforting—and her award-winning songs follow suit. 
For Lyn, a song is a conversation, and she writes lyrics that bring down your guard and raise your spirits. Her own truth shines through every line she sings, and everyone can see themselves in her light.  
Her first three albums capture snapshots from the decades of life, music, and stories that have led her here—to a fourth album that's equal parts old soul and a new beginning. In Begin Again, she's authentically and unapologetically herself, and her evolving sound proves it. She leans into change and everything that comes with it. And she keeps a thumb on her own proverbial mixing board, continuously adjusting her levels on the sounds of love, pain, and renewal.  
When she's not performing, Lyn is making her community a better place and ensuring everyone—no matter what—gets to experience the magic of music. But the stage is Lyn's happy place, and it doesn't matter if she's singing for 10 people or a thousand. Whether she's on a backyard stage for a good cause or sharing the spotlight with the Indigo Girls, you get the same Lyn every time—open-hearted, adventurous, and real. She sings her stories with a sense of wonder that leaves you inspired to take on your own new beginning.
Lyn is a recent winner of American Songwriter Magazine's Lyric Contest for her song, "The River".
"Contemporary folk artist Lyn Koonce has been a perennial favorite here in North Carolina for years. Her thoughtful songwriting, combined with powerful vocals and ever-expanding mastery of the guitar, come together to make her performances compelling to audiences of all ages and backgrounds. She's been skyrocketing in the last few years, expanding her presence to a national audience while somehow managing to keep her roots firmly planted here in Greensboro." 
- Dean Driver, Doodad Farm, music venue, North Carolina